1100AD
1100AD Domination is a browser MMO real time strategy game. The flow of the greatest battles of the Middle Ages can be rewritten as players develop their kingdoms and conquer new territories.
230,891 plays
FREE AG account
is required to play
Game Features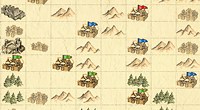 Historically Accurate Game Setting You fight on the real map from the certain historical epoch. You conquer cities, that really existed in the past. You may change the history of the world itself.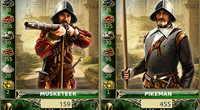 Authentic Design Heroes, armor, buildings... everything is designed in details with precise accuracy to recreate the atmosphere of the Middle Ages.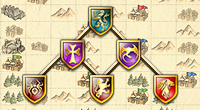 Real-Time Tactical Battles 1100AD is a place to test you as a strategist. The importance of numbers in the army vanishes in front of the strong strategical and tactical skills.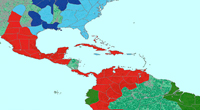 Diverse System of Vassalage There's tons of ways in 1100AD to interact with other players and to build a complex diplomacy system to work in your favor.
Game Updates
08.01.2013
Double diamonds with every purchase of gold! Use this unique opportunity to stack up on diamonds and rule the kingdom! This event ends at 2nd August, at 08:00am server time.
06.14.2013
A wealthy merchant has visited our land and build a fantastic home for himself and his family. However, the Merchant is a big fan of competitions and has hastily left the lands to visit the Olympic Games, leaving all of his wealth and riches unguarded (there are even some resource sites nearby)! Hurry and be the first one to claim his estate with all the treasures therein! The coordinates of the great estate are: 744/1074. Don't be late, since the one who conquers the merchant's estate will also receive fantastic prizes, such as: 3000 Gold and getting to keep the Buildings of the Merchant. To become the winner you will have to conquer the contur, build your own fort and hold the lands until the 21st June! But beware! It might be that some outlaws, deserters and different creatures have claimed the estate as their own!
06.07.2013
We have updated the game graphics. Please clear your browser cache, reload the game, and enjoy new visuals!
Game Stats
3
1100AD