Call of Gods
In the beginning, there was nothing. No one knows how the world came to be, or why it started as a void. This was until a pair of bellowing roars echoed across the void. And thus the Justice Dragon and Chaos Dragon were borne of nothing. The howls of these two entities that both complemented and mirrored each other brought about the winds of changes, for better or worse.
382,365 plays
FREE AG account
is required to play
Game Features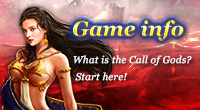 Call of Gods is a free-to-play browser game of MMORPG & SLG genre with a background story of wars among the Gods.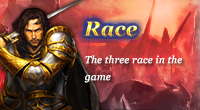 There are 3 race in the game, human, elf and undead.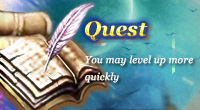 In COG world, there are many kinds of quests leading adventurers to explore the Masure Mainland.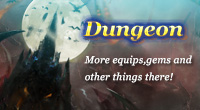 Dungeon is a good way to update your level and get better items.
Game Stats
3.8
Call of Gods