Call of Roma
Onward, Emperor! Lead your legions to victory and bring glory to the eternal city of Rome! Heed the Call of Roma and take control of roman legionnaires, built fortresses and settlements. Rise to power in the greatest Empire of all times. Heed the call and fight for the glory of Rome. Experience our 6x Wild Drop Event, Play now.
337,482 plays
FREE AG account
is required to play
Game Features
Call of Roma is a free-to-play empire-building strategy game based on and set in ancient Roman Empire. Players must build and upgrade buildings, create jobs, research technologies, recruit and train troops, build and fortify walls continuing the cycle until Player becomes Emperor.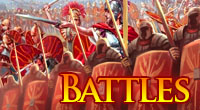 An interesting part of Call of Roma is the military system which is based on the roman army system, consisting of principes, hastatus, sagittari, speculatores and many other roman troop types, only waiting for you to lead them into glorious battle.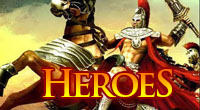 Start as a Consul of the Roman Empire and rewrite history, bringing order back to Rome. Recruit heroes, train devastating armies, conquer lands and forge your empire. Battle other players and monsters with immersive real-time strategic combat as you rampage your way across a massive world map.
Join leagues and participate on different events, Call of Roma has many surprises to offer. Study civil technologies like agronomy,logging, hammering, mining, financing, architecture, scholarship, reperation and many more. Get higher ranks from citizen, aedile, censor, quaestor, tribune, dictator, caesar and many others.
Game Updates
10.16.2013
[SERVER MERGE S1 AND S2] MMO51 have merged 2 servers of our game Call Of Roma on 10/14/2013 at 10:00 PM Eastern US time. kindly notice that the Eastern US time is server time too. Compensations: Before the Merger: All Server 1 and Server 2 players will get the following items before the merger. Crop Packs : 240K Crop Pack * 6 Cease Fire : cease Fire * 1 All Server 2 Players will get : 30 Gold Mover * 2 Sample Moti Speech * 1 After the Server merger process is completed precision Mover * 10 160,000 crop Pack * 10 Nom de Guerre * 1 Zodiac Goat * 5 Note: All the players who decide to keep their S2 accounts and have paid in both S1 and S2. such players will get 30% gold back if they keep S2 account. such players need to inform me in advance via community private message. the 30% gold back is for amount spent in past 3 months only Server Merger Process : Server 1 will be merged with server 2 of mmo51 call of Roma.After the merger, all the COR players will be redirected to a new page, where they will get to select a character from either server 2 or server 1. Players can choose the best account from either , server 1 or server 2. Process and Details of Server Consolidation: A. Player's Data (for example: prestige,the amount of city, heroes and troops) Processing Method: Retain All Data of the character you selected B. Duplicate Lord Name Processing Method: add 2 to the end of one name. Compensation: We will send Nom de Guerre to the lord who is renamed by system. C. The suzerainty relationship or tributary relationship between lords Processing Method: Break off the relationship in S1 as well as in S2. Tips: Prepare enough crops for troop consumption in advance to prevent your troops from fleeing D. Player's Cities Processing Method: We will distribute all players' castles randomly in the world map and send one Precision Mover to every castle after completing Server consolidation. E. Lord's League Processing Method: Delete all the existing leagues in S1 and S2. All hosts will be sent league upgrade item "Federal League Declaration" once the server merger is done. F. Player's buff (for example,Protract by Motivation and Cease-fire) Processing Method: all buffs of the selected character will remain G. "My Posted Order" in Market. Processing Method: all players will need to cancel all orders before the merger H. As to Heroes who are not in player's own cities. Processing Method: Heroes return to the departure city. I. Player's Mails and Reports Processing Method: Delete all the players' mails and reports. J. Previous Ranking Processing Method: Delete it and will create a new ranking one hour when the new server is reopened. K. The Unfinished War Simulations Processing Method: all data will be cleared L. Heroes who are Exercising. Processing Method: Heroes will not continue exercising when the new server is opened.