Dawn of Darkness
A dark force is rising in the world of Asland. The Shadow Devil Army seeks entire domination of the western kingdoms. Assemble a rag-tag band of misfits for action-packed RPG adventures in Dawn of Darkness! Only you have the chance to save the world from never-ending chaos.
723,797 plays
FREE AG account
is required to play
Game Features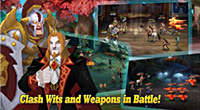 Battle in the Arena to increase your rank. The higher your rank, the more silver and reputation you earn every day.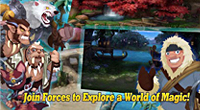 Over 30 Heroes to recruit and upgrade to be your champion. Amazing Hero Card and Gem Mining system allow you to strengthen their power!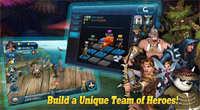 Thousands of ways to fight by choosing different battle formations and different hero teams.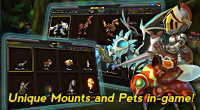 Mounts and pets make you unique and increase your attributes. Upgrade them to higher levels and use soul sealing to getting higher attributes.
Game Updates
06.24.2013
Simply roll the dice to trigger the bunny! Bunny brings you not carrots but generous prizes! Event Duration June 24th 00:00 - June 27th 23:59 (Server Time) Event Rules 1. Each roll of the dice costs 500 Coupons. 2. Click the Dice icon to start the race. The Bunny will run in an amount corresponding to the dice roll. You will receive the item displayed on whichever space the Bunny stops. 3. If the Bunny reaches the end or if you click the "Reset Game" button, the Bunny will return to the starting point. 4. Rewards will be delivered directly to your Bag within 30 mins of winning. Players may experience a slight delay in receiving their rewards if there are a lot of participants for the event. We seek your kind understanding and patience.
06.19.2013
Rewards Hidden In The Eggs! Smash Them! Event Duration: Jun 19th 00:00 - Jun 23rd 23:59 Server Time For every 200 Gold you purchase during the event, you will earn 1 Chance for smashing open an egg! Breaking those eggs satisfies both your lust for violence AND rewards you with a random from the list below! Notes 1. Rewards will be delivered to your characters' Bag within 30 mins of being won. If your Bag is full, please clear some space and refresh your browser to receive your rewards.
Game Stats
4.25
Dawn of Darkness