Doctor Who: Worlds in Time
Join the Doctor on an extraordinary adventure through time and space to protect the Universe. He needs your help to solve his greatest challenge: What are the strange objects that now litter the Earth? How did they change history on so many different planets? Can you use your puzzling skills to help the Doctor solve this mystery? Visit worlds from the TV show, interact with the Doctor himself, and help solve this mystery in an online social adventure game from the BBC.
236,991 plays
FREE AG account
is required to play
Game Features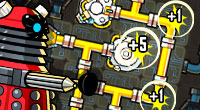 Solve puzzles and play mini-games to defeat classic Doctor Who foes!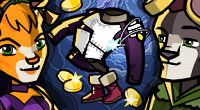 Collect artifacts and costumes from past, present and future!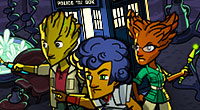 Explore space and time and save the universe alongside your friends!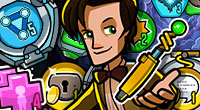 Build and customize a Sonic Screwdriver of your very own!