Dragon Pals
Dragon Pals is a browser based adventure RPG. It features a colorful world saturated with interesting locations, unique events, and engaging characters. Players discover, unlock, customize and train pet dragons to fight alongside them all while participating in hundreds of unique quests, activities, and events!
268,071 plays
FREE AG account
is required to play
Game Features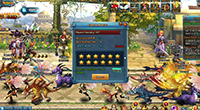 ​Exercise Exercising is a key factor when it comes to gaining offline experience whether or not you are actually online. This unique feature allows your character to exercise and accumulate experience for up to 8 hours at a time. You can even gain bonus offline experience if you are strong enough to occupy one of the limited spaces in a room. Players who decide to remain online while exercising receive a 30% increase in the amount of experience gained.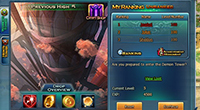 Demon Tower Fight your way through the Demon Tower to receive an abundance of treasure! The Crypt Shop in which players may buy special items and equipment is also located within the Demon Tower. There are two separate towers within Demon Tower: Warriors Tower and Heros Tower. Heros Tower will unlock upon reaching level 100 of the Warriors Tower.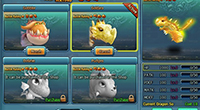 Dragon Pets Dragons are the most powerful ally you can acquire in Dragon Pals. They have been sealed away from the world and require you to unlock their powers and bring back order to a world in turmoil.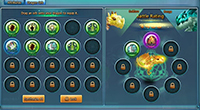 Dragon Orbs Strengthen your dragon with the help of Dragon Orbs! You can either choose to focus on one stat or you can customize your dragons power any way you want with many different kinds of stat boosts.
Game Stats
4.35
Dragon Pals