Dragon's Call II
Revival of the Giant Dragons is a western-styled side-scrolling turn-based MMORPG. It does not follow the conventional leveling system which only enables players to earn experience mainly by grinding. Instead, the game introduces a brand-new leveling system which will make it easier to level player controlled characters and certainly add much more fun to the process. In the game, players will enjoy a rich variety of splendid combat modes and skills.
481,757 plays
FREE AG account
is required to play
Game Features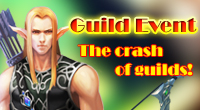 While staying a guild, you are eligible to join some certain events in the guild. As the guild levels up, you will be able to join more events in the guild.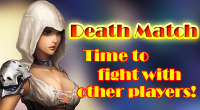 Death Match will be open after you explore Wild Stone Circle(2).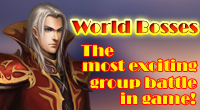 When you have fully explored Wild Stone Circle(4), you will be able to fight against the World BOSSes.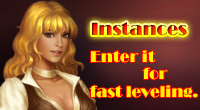 To get access to a normal instance, you must complete the certain storyline quest. There are a different amount of instances in each zone. It will cost 5 Action Point to enter a normal instance
Game Updates
02.26.2014
Customer Service Online Support - Please report the bug on the forum. http://armorgames.com/community/thread/11537430/bug-listmay-2013 Also you can send the forum thread to our online support directly if you think it's urgent, thanks. Skype - gamedpsupport Email - support [at] gamedp [dot] com Please remember to mention "AGI server" when you contact us. Thanks!
10.29.2013
The server is back already. Sorry for the previous down time. Please contact us when anything like that happened. Enjoy your game! - Adam Ray Media Group Ltd. 10.29.2013
05.15.2013
Welcome to Dragon's Call II, everyone. Hope you enjoy your stay.
Game Stats
4.1
Dragon's Call II