Glory of Gods
Divinity is your destination? GOG(Glory of Gods) is a MMOARPG, which puts the players right into the battle between gods and devils. It centers around RTG mechanism and features the unique Soul system. The thrill of console games and the excitement of teamwork can both be found at various dungeons in the game. Grow your character and achieve godhood in this neverending chaos!
86,882 plays
FREE AG account
is required to play
Game Features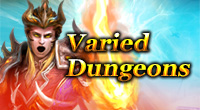 More than 10 different types of dungeons and 30 plus ways to play!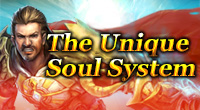 You will have a companion called Soul, who is extremely powerful and has different gorgeous appearances. It will fight by your side through thick and thin.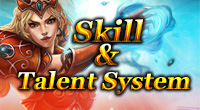 Each class has its own set of skills, it's important to choose the suitable talents and skills.Use the right skills in the battle to seal a victory!
World BOSS, Escort, Guild War, Arena, Sky city dominion, PVP battlefield...Whether you are trigger-happy or a team worker, you will never get enough!
Game Stats
3.5
Glory of Gods