Highgrounds
Highgrounds is a FREE multiplayer strategy game with collectible units. You can play both asynchronously and in real time. Defeat your opponents by being more clever when building your army and by outmaneuvering them on the battlefield. Participate each week in our free tournament; anyone can win free collectibles and the best players will have a chance to win rare collectibles. Can you make it to the top of the Highgrounds? Find out now!
369,721 plays
FREE AG account
is required to play
Game Features
Enjoy strategic turn-based combat in this unique twist on the collectible strategy genre.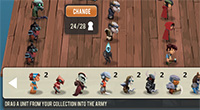 Build your army from a library of 100+ distinctive units; earn units for FREE in our single player campaign and our free weekly tournaments!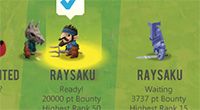 Play against friends and strangers both in real-time and asynchronously... Highrounds works equally well for both!
Distinguish yourself by hitting Rank 50 in a weekly tournament, the veritable top of the Highgrounds. Top ranked players can win rare units!
Game Stats
4.5
Highgrounds