Lunaria Story
Lunaria Story is a 2D, side-scrolling, massively multiplayer online role-playing game (MMORPG). It combines the best elements of other popular MMORPGs and classic 2D platform games. Players can go on thrilling quests, fight cool monsters, and use the unique pet system, training and merging pets, resulting in interesting combinations and stat boosts. It features delightful graphics, and simple, but impressive gameplay. Lunaria Story is browser based, so it requires no download, and is completely free to play.
277,515 plays
FREE AG account
is required to play
Game Features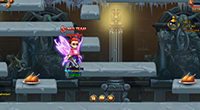 The Battle of Might begins everyday at 19:30, and lasts for half an hour. Any player level 40 or higher can join.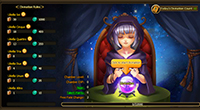 Divination is a way to earn Talent Points and Vigor. Vigor is the only item that can be used in the game for class promotion.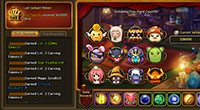 Use the Luck Wand to rescue creatures. Click on them to set them free, and earn your reward. You may use the Luck Wand twice a day, for free.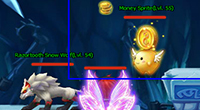 The Money Sprite appears randomly in all maps, level 30 and higher. Once attacked, the Money Sprite will run for its life. If defeated, the Money Sprite gives tons of silver!
Game Stats
4.45
Lunaria Story