Puzzle Pirates
Brace yourself for swashbuckling puzzle action as you pillage your way to glory! Create a pirate, collect booty, and join a player-run crew of cutthroats! Every activity in Puzzle Pirates is a uniquely fun puzzle: be it sailing, gunning, or hauling treasure, your own puzzling skill determines your success!
126,915 plays
FREE AG account
is required to play
Game Features
Sail the seas with your friends and pillage aboard your very own pirate ship!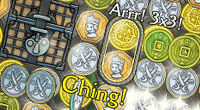 Play more than 20 puzzles and mini-games, representing piratey exploits like Sword Fighting and Sailing!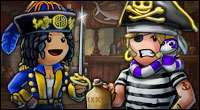 Deck out your pirate with a bounty of different clothing items and equipment!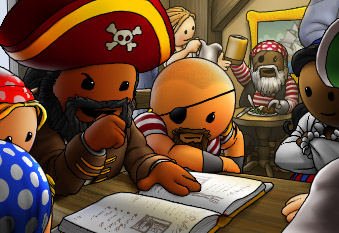 Run your own shop, or band together under a \u0022Pirate Flag\u0022 and become governor of a pirate haven!
Game Stats
4.25
Puzzle Pirates