Rise of Mythos
In Rise of Mythos, players embark upon an adventure through a world filled with mythical creatures and monsters where they must battle through 50+ levels of intense and difficult gameplay. Group up with friends to compete in a Player vs Player (PvP) tournament that pits players against their opponents in real time combat. Choose from any of the 4 different classes with 7 distinct races, an auction house that allows players to buy and sell items, and a crafting system that enables players to create, fuse, combine, and extract in order to assemble their own unique and powerful army.
1,267,945 plays
FREE AG account
is required to play
Game Features
Ascension Tower: Fight your way through 50+ levels of increasingly powerful enemies to claim victory.
PvP Arena: Compete in 1v1 battles or group up with friends to face off against a number of opponents.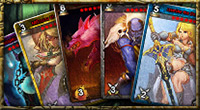 Customizable Deck and Auction House: Experience the freedom of creating, fusing, combining, and extracting in order to construct increasingly powerful cards. Use the in-game auction house to buy and sell unique items and special cards with other players.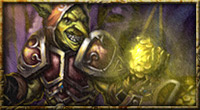 Challenge Hall: Take on powerful bosses in Challenge Hall with up to 3 other players.
Game Stats
4.45
Rise of Mythos