Senatry
Base on true Rome, SENATRY gives you the key to change the destiny of the age. Lead your multi armies to rush across the countries, get into the fun of rewriting the scroll of history! Senatry is a free to play MMO strategy browser game that is based on ancient Rome. The player can train their character, craft weapons, and join a guild.
270,957 plays
FREE AG account
is required to play
Game Features
Combining MMO, web, flash and strategy, Senatry is centered on the era of ancient Rome, more specifically Senatry happens when Caesar was murdered and thousands of other tribal leaders eye for power and wealth. This finally results in the conflict between each faction.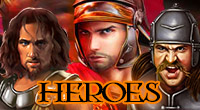 Caesar, Brutus, Cassius and many more well known historical figures can be recruited to join you in your adventure. Senatry also gets its inspiration from one of Roman histories greatest hero of freedom and justice, Spartacus.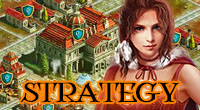 The path to power, prestige, honor and world conquest starts with building up your city, recruiting and training heroes, studying technologies, creating league operations. Senatry is about creation of the Roman glorious empires keeping in mind strategy and tactics.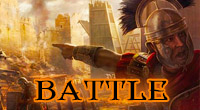 Senatry features world-wide expeditions and innumerable league and farm wars to gain total control of the area. Battles include both NPC and players for PVP. You can destroy the rebels, colonize the lands and obtain free Gold.
Game Updates
07.15.2013
[Payment Event] Senatry Sale Event Dear Players, Gain extra bonus for every payment you make. Event Duration: 00:01 Hours 15th July 2013 to 23:59 31st July 2013 PDT time (Server Time) Details: During the event time, players who recharge required amount of gold in one transaction will receive additional bonus items as shown in bonus amount. AMOUNT -> Bonus 10$ -> 5 bugle + 15,000 silver + Chip Card*1 30$ -> 5 Bugle + 25,000 Silver+ MD. Building speed-up*2 + Leadership Card*1 + Bravery Card*1 + Intelligence Card*1 50$ -> 10 Bugle + 50,000 Silver + Offence Card*1 + Defense Card*1 + Bravery Card*2 + Intelligence Card*1 100$ -> 10 Bugle + 75,000 Silver + Sr. Building Speed-up*3 + Sr. Tech Speed-up*3 + Bravery card*3 + Leadership Card*3 + Intelligence Card*3 200$ -> 15 Bugle + 100,000 Silver + Purple Equipment Box*1 + Levy Card*3 + 10 Assist Card*1 + Bravery Card*3 + Independence Card*1 + Sr. Tech Speed-up*3 + Performance Card*1 + Truce Card*3 300$ -> 25 Bugle + 150,000 Silver + Orange Equipment Box*1 + Sr. Levy Card*1 + Sr. Building Speed-up*5 + Offence Card*3 + Defense Card*3 + Force Attack Card*5 500$ -> 50 Bugle + 200,000 Silver + Orange Equipment Box*1 + Sr. Levy Card*2 + Sr. Offence Card*2 + Sr. Defense Card*2 + Sr. Leadership Card*2 + Sr. Intelligence Card*2 + Sr. Bravery Card*2 + Performance Card*5 + Forced Attack Card*5 Note: 1. All rewards except silver will be delivered directly to the account, the silver will be sent later manually 2. Every purchase which reaches the amount stated, qualifies for the event 3. Player who pay amount in between qualify for lower bonus rewards, eg. Paying 30$ means the player will qualify for the lower 20$ reward bracket 4. The amount should be a single transaction eg, charge of 5$ x 2 times does not qualify you for the rewards.
Game Stats
4.35
Senatry