Tales of Solaris
Tales of Solaris is a RPG web game hybrids with classic anime elements. The game takes places in a continent where magic and machinery coexists. The Order of Morias is the ruler of Solaris. The Bandits group which bears unknown missions is going to overturn the order of the continent. You will play as a member of the Order to join the unprecedented war, reveal the true history and finally lead the Solaris to a new era. Finally, you and your friends will create an organization even greater than the Order of Morias.
109,126 plays
FREE AG account
is required to play
Game Features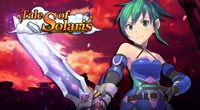 Fast turned-based battle-Optimized the speed of character's skill release in order to make the battle more intense and breathtaking.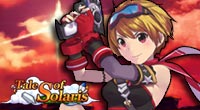 Summer love and beach party-Ocean, yacht, bikini, cool guys and beauties, flowers, massage, oiling...Various playmodes bring a sense of romance and Hawaii style to the game.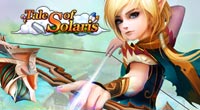 Gain Rage to induce Boss- Rage can be gained by killing monsters in one area. When Rage reaches a certain level, the ultimate boss will show up!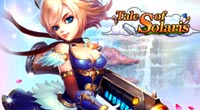 Ten instances, intelligent control- Left click to easy pass dungeons! You can 100% control the progress of a dungeon and get loots easily!
Game Updates
07.18.2013
Cross-Server War and Zeal colosseum is opening now!
Game Stats
4.3
Tales of Solaris