Time World
Time World is an addictive, futuristic Sci-Fi MMORPG with fully customizable units, unique story campaigns, and feature-rich strategic gameplay. Command your fleets on a group raid against the Demon boss, or lead a team of epic heroes on foot to destroy the evil Summoner. Win prizes in the weekly card game based tournament, or help your galaxy claim victory in Pillar Wars.
280,502 plays
FREE AG account
is required to play
Game Features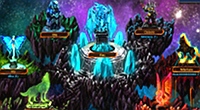 Claim unique wonders in inter-galactic warfare with team-vs-team and team-vs-boss battles!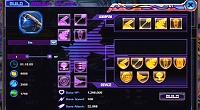 Fully customizable units, fleets, and heroes - millions of ways to play!
Unique minigame with weekly individual and team tournaments and daily boss raids!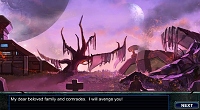 Journey across the universe with an unique and interesting storyline!
Game Updates
12.20.2013
Welcome to Time World! New "Escaped Memory" Expansion Released + 2013 Holiday Event! Please see our forum for details: http://bit.ly/1l0SLj5 New Game Bonuses: - After tutorial, open "Hero" Inventory for a RARE Hero Card (lv3) and other Bonus Gifts! - In chapter 2, take the the War of Heroes Gift Box from your mail and open it! - Significantly reduced time/resource for building/tech below level 20. - No AP required to fight your current mission up to Chapter 8! Comment Tip: You can post the "Help Request" links here for other players to reduce your task time, and click on other players' help links to get free visits!
Game Stats
4.3
Time World