Darkfire45
Last seen 5 hours ago participating in the Community
Member since: 6/12/2010
Gender: Male
AIM: for the head!
MSN: Do you mean MISSING?
Yahoo: I just hit the Jackpot!

XBOX Live:

on tour! Get your tickets now!

Wii:

are the champions!

PSN:

Please Stop Nobody

SteamID:

Gases have IDs now?
About
Welcome to my profile!
Do note that this place is probably going to bore you to death.
I likes anime and manga. I also read books. I'm also a huge procrastinator.
I also can't figure out what else to put onto my profile.
-----------------------------------------------------------
¡ʇı ǝʞıן noʎ ɟı ǝןıɟoɹd ɹnoʎ uı sıɥʇ ʇsod
¡ɹoʇıuoɯ ɹnoʎ ɟo ʇuoɹɟ ǝɥʇ uı pǝpɹɐʇǝɹ ʞooן noʎ uǝɥʇ 'sıɥʇ pɐǝɹ oʇ ǝןqɐ ǝɹɐ noʎ ɟı
-----------------------------------------------------------
Member of the OctoCan Clan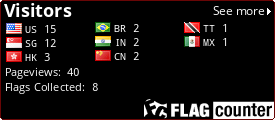 | | | | | | | | | | | | |
| --- | --- | --- | --- | --- | --- | --- | --- | --- | --- | --- | --- |
| 601 | Games Rated | 640 | Comments | 9 | Likes | 2,333 | Forum Posts | 0 | Games Submitted | 4 | Merits |