Zazisboss
Member since: 8/9/2012
Gender: Male
AIM: I dont even know what this is
MSN: no
Yahoo: no

XBOX Live:

no

Wii:

I have this one!!!!

PS3:

I have this one!!!!
About
DO NOT PUSH THIS BUTTON
and i love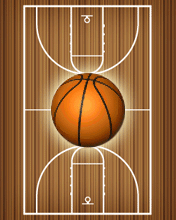 glitter-graphics.com
This is my favorite game:

This is one of my Fav TV shows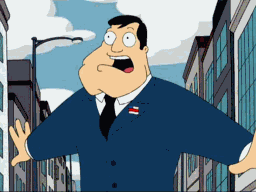 glitter-graphics.com
OH MY GODDDD!!!!!!!!

My favorite game on Armor games!
Free Online Games brought to you by You can play it up there on my profile!
It is like MAGIC!!!!
Tell me sir what is the best game on Armorgames?

Get your own Poll!

OH MY GOD!!!!!!! THERES A SPIDER ON THE SCREEN AND HES GONNA KILL YOU!!!!!
MUSIC
_¶¶¶¶_________________________¶¶
__¶¶¶¶¶_______________________¶¶
__¶¶__¶¶_____________________¶¶¶¶
___¶¶__¶¶____________________¶¶¶¶¶
____¶¶_¶¶¶___________________¶¶__¶¶
____¶¶_¶¶¶___________________¶¶__¶¶
_____¶¶¶¶¶___________________¶¶_¶¶¶
_____¶¶¶¶______________¶¶¶¶ ¶¶__¶¶
____¶¶¶¶_____________¶¶¶¶¶¶¶¶¶_¶¶
___¶¶¶_¶¶__¶¶¶_______¶¶¶¶¶¶¶¶
__¶¶¶___¶¶¶¶¶¶¶¶¶_____¶¶¶¶¶¶
_¶¶¶¶__¶¶¶¶___¶¶¶¶_______________________¶¶¶
_¶¶¶__¶¶¶¶_¶¶¶__¶¶¶__________________¶¶¶¶¶¶
¶¶¶¶__¶¶¶¶¶¶¶¶¶__¶¶¶______________¶¶¶¶¶¶¶¶¶
_¶¶¶__¶¶¶_¶¶__¶__¶¶¶___________¶¶¶¶¶¶¶___¶¶
_¶¶¶¶__¶¶¶¶¶¶¶¶__¶¶________¶¶¶¶¶¶¶¶______¶¶
__¶¶¶¶____¶¶¶__¶¶¶______¶¶¶¶¶¶¶¶¶¶_______¶¶
___¶¶¶¶¶¶___¶¶¶¶¶_____¶¶¶¶¶¶¶¶___¶¶_______¶¶
_____¶¶¶¶¶¶¶¶¶¶________¶¶¶¶¶_____¶¶___¶¶¶¶¶¶
________¶¶¶_¶¶¶________¶¶________¶¶__¶¶¶¶¶¶¶
_______¶¶¶¶¶_¶¶_______¶¶¶_____¶¶¶¶___¶¶¶¶¶
_______¶¶¶___¶¶_________¶¶___¶¶¶¶¶¶
_________¶¶¶¶¶__________¶¶___¶¶¶¶¶¶
_________________________¶¶__¶¶¶¶
_____________________¶¶¶¶¶¶
____________________¶¶¶¶¶¶¶
____________________¶¶¶¶¶¶
Epic
_______________¶¶¶¶¶¶¶¶¶¶¶
_____________¶¶¶¶¶¶¶¶¶¶¶¶¶¶¶
___________¶¶¶¶¶¶¶¶¶¶¶¶¶¶¶¶¶¶¶
_________¶¶¶¶¶¶¶¶¶¶¶¶¶¶¶¶¶¶¶¶¶¶
_______¶¶¶¶¶¶¶¶¶¶¶¶¶¶¶¶¶¶¶¶¶¶¶¶¶¶¶
______¶¶¶¶¶¶¶¶_______¶¶¶¶¶¶¶¶¶¶¶¶¶
_____¶¶¶¶¶¶¶____________________¶¶
_____¶¶¶¶¶¶_____¶¶¶¶¶____________¶
____¶¶¶¶¶¶_____¶¶¶1¶¶¶
____¶¶¶¶¶¶_____¶¶111¶¶
____¶¶¶¶¶¶_____¶¶¶1¶¶¶
____¶¶¶¶¶¶______¶¶1¶¶
_____¶¶¶¶¶¶_____¶¶1¶¶
_____¶¶¶¶¶¶¶¶___¶¶¶¶¶
______¶¶¶¶¶¶¶¶¶¶¶¶¶¶¶
_______¶¶¶¶¶¶¶¶¶¶¶¶¶¶
_________¶¶¶¶¶¶¶¶¶¶¶¶
_______¶¶¶¶¶¶¶¶¶¶¶¶¶¶¶¶¶¶¶¶¶¶
___¶¶¶¶¶¶¶¶¶¶¶¶¶¶¶¶¶¶¶¶¶¶¶¶¶¶¶¶¶¶¶
_____¶¶¶¶11111111111111111¶¶¶¶¶
________¶¶¶¶¶¶¶¶¶¶¶¶¶¶¶¶¶¶¶¶
______________¶¶_1_¶¶¶¶¶¶¶¶¶
______________¶¶_1_¶¶¶¶¶¶¶¶¶¶
______________¶¶_1_¶¶__¶¶¶¶¶¶
______________¶¶_1_¶¶___¶¶¶¶¶¶
______________¶¶_1_¶¶___¶¶¶¶¶¶
______________¶¶_1_¶¶___¶¶¶¶¶¶
______________¶¶_1_¶¶___¶¶¶¶¶
______________¶¶_1_¶¶__¶¶¶¶¶¶
______________¶¶_1_¶¶¶¶¶¶¶¶¶
______________¶¶¶¶¶¶¶¶¶¶¶¶¶
______________¶¶¶¶¶¶¶¶¶¶¶¶
_____________¶¶¶¶¶¶¶¶¶¶
____________¶¶¶¶¶¶¶¶¶
___________¶¶¶¶¶¶¶_¶¶
__________¶¶¶¶¶¶_1_¶¶
__________¶¶¶¶¶¶_1_¶¶
__________¶¶¶¶¶¶_1_¶¶
__________¶¶¶¶¶¶_1_¶¶
__________¶¶¶¶¶¶_1_¶¶
___________¶¶¶¶¶_1_¶¶
____________¶¶¶¶_1_¶¶
______________¶¶_1_¶¶¶¶¶¶
______________¶¶_1_¶¶¶¶¶¶¶¶
______________¶¶_1_¶¶¶¶¶¶¶¶¶
______________¶¶_1_¶¶¶¶¶¶¶¶¶
______________¶¶_1_¶¶¶¶¶¶¶¶¶
______________¶¶_1_¶¶¶¶¶¶¶¶¶
______________¶¶_1_¶¶¶¶¶¶¶¶
______________¶¶¶¶¶¶¶¶¶¶¶
______________¶¶¶¶¶¶¶¶¶
_____________¶¶¶¶¶¶¶¶¶
____________¶¶¶¶¶¶¶¶¶
___________¶¶¶¶¶_1_¶¶
___________¶¶¶¶¶_1_¶¶
___________¶¶¶¶¶_1_¶¶
____________¶¶¶¶_1_¶¶
____________¶¶¶¶_1_¶¶
______________¶¶_1_¶¶¶¶¶¶
______________¶¶_1_¶¶¶¶¶¶¶
______________¶¶_1_¶¶_¶¶¶¶¶
______________¶¶_1_¶¶___¶¶¶¶
_______________¶¶1¶¶_____¶¶¶
________________¶¶¶______¶¶¶
_________________¶_______¶¶
PEACE
│▒│ /▒/
 │▒│/▒/
 │▒ /▒/─┬─┐
 │▒│▒|▒│▒│
┌┴─┴─┐-┘─┘
│▒┌──┘▒▒▒│
└┐▒▒▒▒▒▒┌┘
 └┐▒▒▒▒┌┘
................. .........,--~''''¯¯¯ ..'-,...¯''~''~--,,
................ ...,-'''¯~, ....'-....................... ....\-,
....... ......,-'_¯, ..............................................'~,
........ ..,-' ... ...................................,-----........'-,,
....... ,-'_, ....................................,-' ° '-, ......,°.;
..... ,-' ................---... ............ ....| I .....,'
.... ,;,_ .........,-' ° ; ..........'-, .'-,_ .- ....,'
. ,--; .............| | ...........-' ........¯¯ ......,'
..;,°;, ............'-. ,' .........._,,;- ......... ...,-'
.......'~, .............¯¯¯ ...........-'' ,-' ..........,,~'
............'~-, ................................ .....,,-~'
.................... '~--,,,,_______,,,,-~''''¯¯\
............ .........,-' ......,, \....\ ._,,,,i;;;|-|_,\
................. ..,/, ....,-;'---'----' ...... ..../.,_;|
.................,/, ,''''~, .............. .......| ¯
................... ''-'''| .................. ....\,
........................ ../, ........../\------~''¯';
.................. .....,'' ¯''~--~''' .¯'---,,,,--''
........................ ''~-,,-~
I will kill you in your sleep unless you give me candy
Armor Games Ranks!!!
Wood Serf: 10 AP
Silver Serf: 25 AP
Gold Serf: 100 AP
Wood Squire: 225 AP
Silver Squire: 400 AP
Gold Squire: 625 AP
Wood Knight: 1200 AP
Silver Knight: 1750 AP
Gold Knight: 2250 AP
Wood Lord/Lady: 3000 AP
Silver Lord/Lady: 3500 AP
Gold Lord/Lady: 4000 AP
Wood Duke/Duchess: 4500 AP
Silver Duke/Duchess: 5200 AP
Gold Duke/Duchess: 6000 AP
Wood Prince/Princess: 7250 AP
Silver Prince/Princess: 8500 AP
Gold Prince/Princess: 10000 AP
Wood King/Queen: 12000 AP
Silver King/Queen: 14500 AP
Gold King/Queen: 17500 AP
AP needed for next Armatar
1 AP
5 AP
100 AP
250 AP
375 AP
450 AP
500 AP
625 AP
750 AP
875 AP
1000 AP
1125 AP
1500 AP
1750 AP
2000 AP
2250 AP
2500 AP
2750 AP
3000 AP
3250 AP
4000 AP
4500 AP
4750 AP
5000 AP
5500 AP
6000 AP
6500 AP
7250 AP
7500 AP
8500 AP
10000 AP
| | | | | | | | | | |
| --- | --- | --- | --- | --- | --- | --- | --- | --- | --- |
| 219 | Games Rated | 600 | Comments | 16 | Forum Posts | 0 | Games Submitted | 0 | Merits |