johnmerz
Member since: 9/24/2010
Gender: Male
AIM: To be a Gold King.
MSN: My Social Network! :D
Yahoo: yellowdude1234@yahoo.com
About
was cleared on 11/4/11, at 16:31, EST.
12/21/12! -12/21/12
"About" version 2.0 (current)
"About" version 1.0
Status: <--Shown over there
Married* to Alexistigerspice on December 5th, 2011.
*This relationship is only confined to the internet, and it may or may not have been terminated.
Alternate accounts:
yellowdude
MachineOfYellow
Member of the Respect club, the Machine clan, and the Armor Games Military Operation Special Forces Team.
Level 20 on ssl2 with 19,933 exp.
(1,067 exp till level up.)
EP best times
Uni run: 3:28.17 on 12/13/11
Secret Staircase 11.53
Marathon 33.13
Unfriendly Teleporters 18.20
Wombat 8.07
Treadmillvania 8.9
Over and Under 28.60
Fuzz Balls 5.17
Descending 15.80
Crossroads 15.07
Cubicles 19.10
Cubey 13.07
Wood Duke - 5/12/11
Silver Duke - 7/17/11
Gold Duke - 8/29/11
Wood Prince - 9/19/11
Silver Prince - 10/6/11
Gold Prince - 10/25/11
Wood King - 11/11/11
Silver King - 6/29/12
500 comments - 8/4/11
1,000 comments - 9/9/11
1,500 comments - 9/24/11
2,000 comments - 10/11/11
2,500 comments - 10/23/11
3,000 comments - 11/1/11
3,500 comments - 11/9/11
4,000 comments - 11/22/11
4,500 comments - 8/7/12
100 forum posts - 4/26/11
200 forum posts - 5/24/11
300 forum posts - 10/21/11
400 forum posts - 12/9/11
500 forum posts - 1/30/12
5,000 AP - 6/16/11
6,000 AP - 8/29/11
7,000 AP - 9/16/11
8,000 AP - 9/30/11
9,000 AP - 10/13/11
10,000 AP - 10/25/11
11,000 AP - 11/2/11
12,000 AP - 11/11/11
13,000 AP - 11/23/11
14,000 AP - 6/7/12
15,000 AP - 11/11/12
...........,..v..
WARNING. Do NOT click this if you are phobophobic!
PC building increments
Mistake I'm learning from...
My profile as of 3:41:49 Oct 2, 2010. :D
+++++++++++++++++++++++++++++++++++++++++++++
MC stuff.
xWom
Commands
Forum
Vid about tfbs (classic minecraft server).
Mod guide for TFBS.
mc://ip:port/username/mppass
+++++++++++++++++++++++++++++++++++++++++++++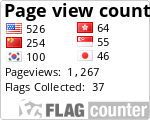 | | | | | | | | | | |
| --- | --- | --- | --- | --- | --- | --- | --- | --- | --- |
| 2,854 | Games Rated | 4,702 | Comments | 506 | Forum Posts | 0 | Games Submitted | 0 | Merits |