neoking007
Member since: 4/26/2012
Gender: Male
AIM: I love Colony
MSN: Problem?
Yahoo: Trololololol

XBOX Live:

LOL!

Wii:

Mario Kart, lol

PSN:

I LIKE PIZZA

SteamID:

neoking007
About
My best favorite game in Armor games is Colony and is my first game in Armor games (by Krin, thanks you Krin).

if you want to know how to glitch colony? go to this
http://glitchersofcolony.webs.com
--------------------------------------------------------
Hi im neoking007, welcome to my profile.
-----About my:-----
_my nickname is neokin007, I use this nickname for all games pages (LOL), you can find me by that nickname.
I have 15 years, I live in Argentina, I like to eat pizza (LOL).
That's all about me, the rest is not important ...
-----About the types of game that I like:-----
_I like the MMO (Massively Multiplayer Online), and action games
About my sex:
_Male.
-----About the languages ​​I speak or write:-----
Spoken languages​​:
English
Spanish
_I write very good English, but I speak very little English.
_I write excellent Spanish, and I speak the Spanish excellently
-----About my favorite Tvshow,Serie,RealityShow,Anime,so on:-----
Dragon ball z is my favorite Anime, and i like Pokemon,Naruto.
My favorite Serie is The Simsom and Walking Dead.
-----About My Favorites Games of Favorites games:-----
Colony (Strategy), Deadzone(MMO), Strike Force Heroe(Accion) Raze 1(Accion) and Raze 2(Accion)
Look My Acuarium
Armor Points
Armor Points (AP) are earned by interacting with different parts of the site. While we are always on the hunt for the perfect points formula, the website will reward you with the following AP rewards for these different actions:
Rate a Game: 2 AP per Game
Comment on a Game: 2 AP per Comment
Make a Post in the Forum: 1 AP per Post
Submit a Game: 20 AP per Title
Earn a Merit: 25 AP per Merit



RANK
Wood Serf: 10 AP
Silver Serf: 25 AP
Gold Serf: 100 AP
Wood Squire: 225 AP
Silver Squire: 400 AP
Gold Squire: 625 AP
Wood Knight: 1200 AP
Silver Knight: 1750 AP
Gold Knight: 2250 AP
Wood Lord/Lady: 3000 AP
Silver Lord/Lady: 3500 AP
Gold Lord/Lady: 4000 AP
Wood Duke/Duchess: 4500 AP
Silver Duke/Duchess: 5200 AP
Gold Duke/Duchess: 6000 AP
Wood Prince/Princess: 7250 AP
Silver Prince/Princess: 8500 AP
Gold Prince/Princess: 10000 AP
Wood King/Queen: 12000 AP
Silver King/Queen: 14500 AP
Gold King/Queen: 17500 AP
I LOVE DRAGON BALL Z!!
╔══╗
║╔╗║
║╚╝╠══╦╦══╦═╗
║╔╗║╔╗║║║║║╩╣ Put this in your profi
╚╝╚╩╝╚╩╩╩╩╩═╝ file if you love anime!

--------------------------------------------------------
Krin please hurry up to make colony 2, please!!
while we wait, a preview for my cast, lol, for the PlayStation , lol.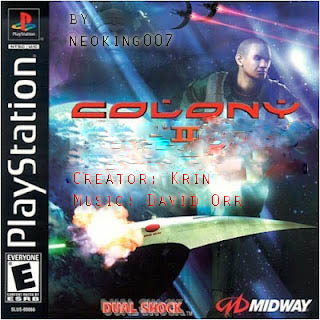 "Never lose hope"
| | | | | | | | | | | | |
| --- | --- | --- | --- | --- | --- | --- | --- | --- | --- | --- | --- |
| 257 | Games Rated | 78 | Comments | 3 | Likes | 31 | Forum Posts | 0 | Games Submitted | 0 | Merits |