ok i think some people remember my old thread:
http://armorgames.com/community/thread/796501/signatures-or-tags-i-made

well i 've improved quite alot since then: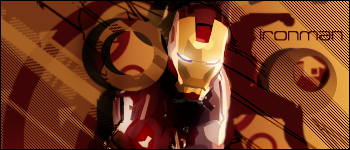 Wow, those are extraordinary, is there any way you could make me one? I wish I could do things like this!
yes, i work on a site
u dunno if it would be advertising, but there, you can if you have like 20 posts request a signature.
if it's allowed to post the link i will, cuz it's nothing like this site.
Wow, these are really greats Signatures man! I wish Armor Games can approve of Signature spots! I want to have you make me one of your sigs!
wow those are very nice. I'm new to photoshop, but I'm guessing your not :P

Nice job, and keep up the great work

~Snowman1474
These are really good I love them.
i once tried to make a siggie reading a online tut,how do u use a 3D renderer btw
dude you got talent you should try and talk to a moniter persion and try to work with this site and make some stuff!!!!!!!!!!!!! what is the link to the site you run?!?!?!?!?!?!?!
k, hope i'm allowed to give this,

www.elevated-arts.com

please give miniman as referrer if you do, and try and follow the rules.
and i don't run the site, i work on it.