So, I started to doodle in my math notebook in class. They actually came out pretty cool. I decided to share them with you because I just did. Here, have a robot thing.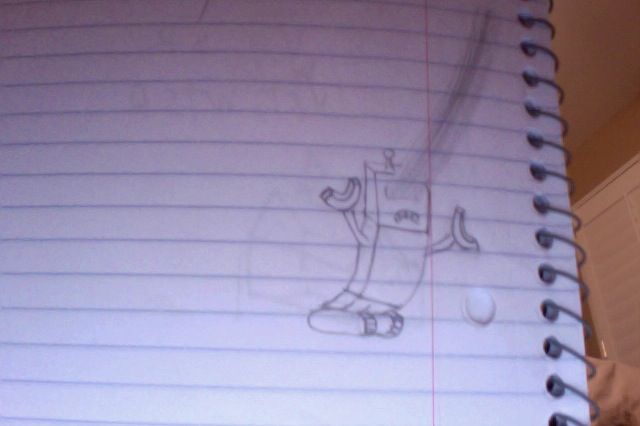 And this one is pretty cool in my opinion. its all slimy and stuff.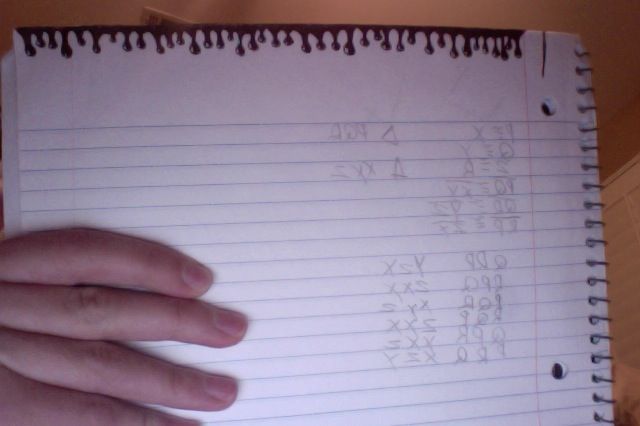 Yes, thats my math work. It shows my dedication, doesnt it?

I might put up some more in a few days. I dunno.
I probably will eventually but right now I'm working on something new and it's kinda taking awhile with school getting in the way. After that I'll see what I can do. Ideally I planned on making some kind of story/comic once a made everyone a pokeman but I don't really think that'll work anymore. Still, don't be suprised if it isn't just Haunter in the pic whenever it is I get around to it.
Been lazy about uploads :/


Deadpool
Who knows, maybe this thread will come back or something

Make moar you lazy bum. Doodle on your exams or something.

The Deadpool doodle was actually very nice when you entered it in the contest! It's too bad you didn't colour it though.
Is that lasers coming from the robots eyes or just an eraser mark? Also the slime looks like you used a printer to get it there or bought special paper with slime already there awesome
Your raptor makes me laugh. not because it looks bad or anything it just has the arms like that and it makes me think its flinging them around and the dragon looks like a horse. ( don't be offended by that be the way. if you saw me try to draw a dragon you would know I'm not saying I'm better than you.)
your angry snowman looks like the grinch
so you elephant looks cool like part dog part elephant lol (I assume that's what you were going for) any ways love the backstory is was so heartwarming lol XD
sorry I'm talking about such old things of yours I just found this today
@pandaitis, you are not supposed to make a set of posts without anyone else posting in a thread. It violates the rules...