Hey guys.

Musician Spotlight is an idea I've had floating around for a while. The premise of the thread is for users to bring up any musician to discuss and share. Whether they be a guitarist, singer, drummer, pianist, an entire band, or anything else, it's good. It's basically like this thread but with the people who make the music!

-----

The first musician I would like to spotlight is the one and only Dave Grohl. If you don't know who he is you probably live under a rock or on Mars. The guy was, of course, the drummer for Nirvana during their giant hit Nevermind and more punk-esque follow-up In Utero. And, of course, he's the frontman of the Foo Fighters, one of the most commercially popular rock bands of the past 20 years. Not only that, but the guy has recorded with legends like Paul McCartney, NIN, Slash, Tom Petty, and David Bowie (plus a lot more). He's a great drummer, of course, and his singing is pretty iconic too. He plays a half decent rhythm guitar but really, who listens to the Foo Fighters to hear Dave play guitar? He does sound pretty darn good alongside Pat Smear.


Very very talented chap, same can't be said for many of the shorter lived bands and pop groups that multiply like rabbits these days. Not only can he play quite the array of instruments, but bloke can really write good songs and sing.
My favourite musician ever is Andrew "Falco" Falkous. He was originally the frontman of the alternative rock band Mclusky, but when they split up he formed a new band, Future of the Left. He manages to fill every syllable he sings with hatred, sarcasm, weirdness, and/or humor. No-one else writes songs, or sings them, quite like this guy. He's an awesome guitarist too. You know what, just listen to Arming Eritrea, the first song from the second album. If you don't like that, you won't like any of it.


I didn't know someone else here listened to Falco. D: Then again, I had no idea he was still making music. He's definitely one of my rather unknown favorites. Unless you were into some of his stuff in the 80's I doubt you'd know who he is.
I didn't know someone else here listened to Falco.
Neither did I! Future of the Left is very much alive and kicking. They've produced 4 albums (The latest was crowdsourced), but Travels with Myself and Another is the best. Go listen to it in it's entirety.
One of my favorites is a picker by the name of Earl Scruggs. A banjo player who got his start as one of Bill Monroe's 1946 Bluegrass Boys, he blew away audiences with his new three-finger roll. This roll had never been seen or used before, so Scruggs is known as the father of the five string banjo. Eventually, he and Lester Flatt - another former Bluegrass Boy - started the band that brought bluegrass onto the national stage. The Foggy Mountain Boys traveled the world with an unrivaled sound. They recorded songs for two popular TV series, The Beverly Hillbillies and Petticoat Junction. After the band broke up in the early 70's, Scruggs formed yet another group, The Earl Scruggs Revue. When this group stopped performing, Earl continued to travel the nation, receiving a second Grammy for his 2001 recoding of Foggy Mountain Breakdown. He was inducted into the North Carolina Music Hall of Fame in 2009. After three more years of touring and playing, Scruggs died of natural causes on March 28, 2012. He as 88 at the time. On January 11, 2014, the Earl Scruggs Center in Shelby, North Carolina opened. This museum is dedicated to the life and career of the famous innovator of the banjo, and serves as a source of knowledge to aspiring musicians, students, and anyone else who wishes to know more about the greatest five string picker there ever was.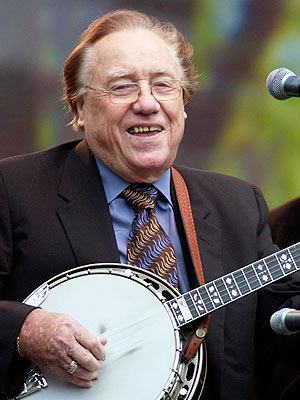 I didn't know someone else here listened to Falco. D: Then again, I had no idea he was still making music.
That's because the Falco you're referring to died in 1998, while the Falco he's referring to's musical career apparently didn't begin until 1996.
Falco
Andrew "Falco" Falkous
I'm sorry to break it to you both, but you two like two different Falcos (Falcoes?).
I'm sorry to break it to you both, but you two like two different Falcos (Falcoes?).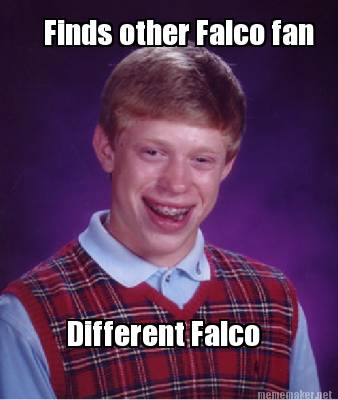 At least we didn't mix up this Falco.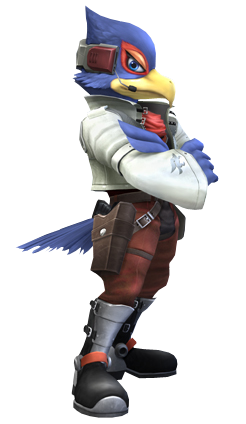 I didn't know someone else here listened to Falco. D:
*cough* Me. *cough* Ernie. *cough*
Let me know when we're going to talk about Steve Austin or Randy Blythe. That's good stuff right there.
We can talk about either.

Steve Austin is a singer, producer, guitarist, psychotic, alcohalic, crack-addict, etc....

But really, he's the singer and guitarist for Today is the Day. He also runs an underground record company called Supernova Records, with the name being based off the first album he ever appeared on. He's a firm believer in artistic control and personal liberty. As for his music, well, it's rather ****ed. Darkness is definitely his favorite theme. Anyway, if you want some good noisecore rec's, pick up Templ of the Morning Star or Sadness Will Prevail by his band. If you want something more... Traditional I guess, try In the Eyes of God. I haven't picked it up so I'm not sure on the latter's title, but I know it's something like that.
psychotic, alcohalic, crack-addict
*opens mouth and attempts to objects"
*listens to
I Bent Scared
*
*shuts up*
Anywho, what Sal said above is correct - his music genre is Noisecore which is the ultimate mix of Noise rock and grindcore. Albums that have earned the title Noisecore in my eyes is Today Is The Day's album "Temple Of The Morning Star" and "Sadness Will Prevail", both albums being produced in Steve Austin's underground music studio Austin Enterprises. For more info...
Temple Of The Morning Star
- Wikipedia
Sadness Will Prevail
- Wikipedia
Today Is The Day
- Wikipedia (The search "Steve Austin (musician)" redirects here)