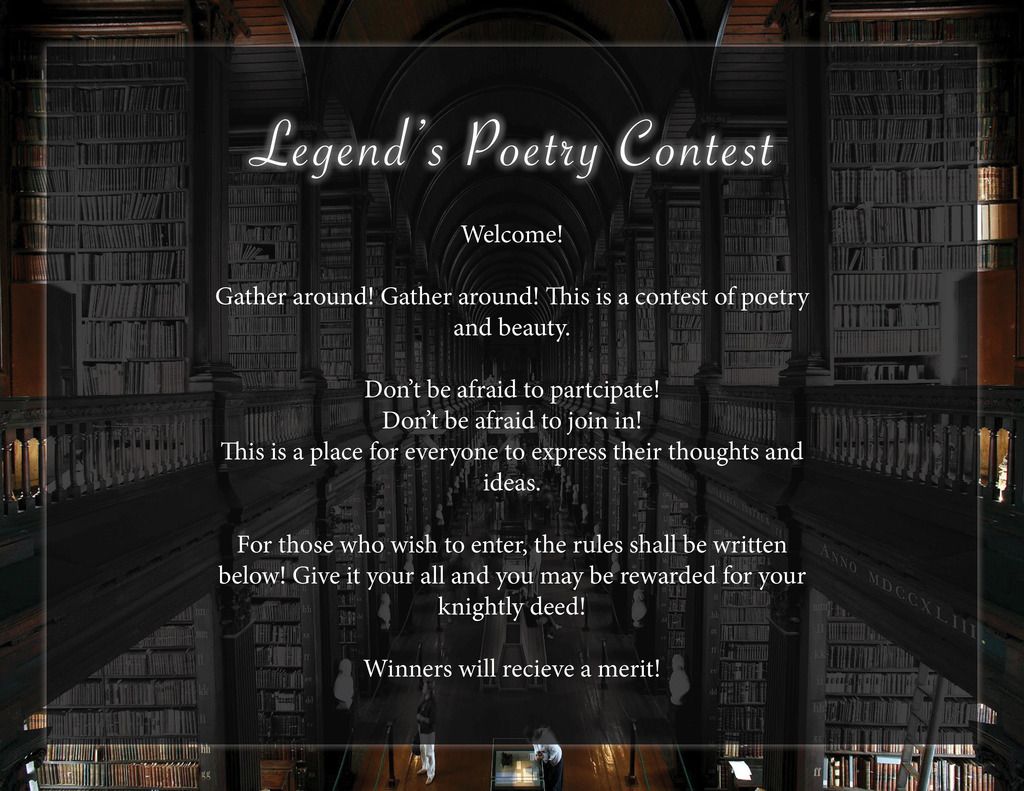 Rules
1. Make sure your work is 100% original. Please don't copy someone else's work.
2. You may write any kind of poem!
3. Stick to the round's current theme.
4. No offensive/lewd material. Let's keep things family friendly.
5. You may submit as many poems as you like.
6. Each round will last a month.
7. Everyone's work will be judged at the end of each round.
8. The runner up shall receive a merit.
9. The winner shall receive a merit and the right to choose the next round's theme.
Reminders
1. Title your poem
2. Write down as many lines as you like, depending on the style of your poem
The Current Theme
Round 6's theme will be "Secrets".
Ends Feb 24, 2017.
Winners
Round 1 "A Day In The Life": Doombreed
Round 2 "War": coleslaw35
Round 3 "Memory": wolf1991
Round 4 "Consequences of Honesty": BlueEyedBlondie
Round 5 "Forgiveness": Last4Skull
Round 6 "Secrets": ...